Make G-Mart your home for comics!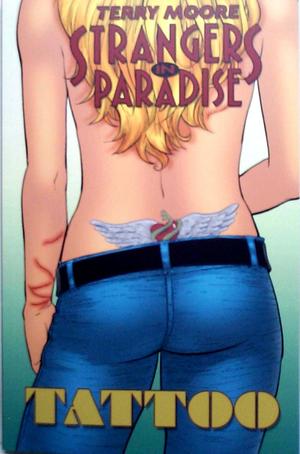 Strangers in Paradise Vol. 17: Tattoo
by Terry Moore
Free spirit Casey finds new roommates in Vegas showgirl, Rusty, and her adorable son, Cody. She soon becomes entangled in their heartbreaking story and realizes that a stalker is lurking around every corner. Katchoo and David arrive in Las Vegas with big news as the stalker makes his move.
Publisher:
Abstract Studios
Title:
Strangers in Paradise

Issue:
Vol. 17: Tattoo

Cover Price:
$14.95
Cover Date:
2005
Release Date:
Notes:
Reprints STRANGERS IN PARADISE Vol. 3 #70-72 & #74-76.
Condition:
NEW
Subscription:
Strangers in Paradise XXV
$2.80

$3.99




G-Mart Comics Full Service Online Comic Store

static.f.067718
Copyright © 2018 G-Mart Comics. All rights reserved.