Make G-Mart your home for comics!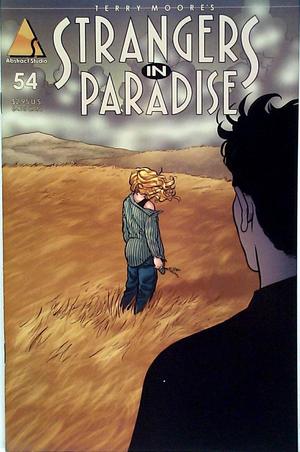 Strangers in Paradise Vol. 3, #54
by Terry Moore
What do Elvis and Katchoo have in common? Girl trouble! This issue begins a three-part story arc focusing on the intertwined
love lives of Katchoo and Francine with the Silver Surfer brothers, Brad and Griffin. Brad is Francine's former fiance. Griffin
is Brad's famous rock star brother. Brad wants Francine back. Griffin wants to help. But when he comes to meet Francine to
petition on his brother's behalf, in walks Katchoo and... you won't believe it! What is the unexpected connection between the
foursome that could tear them apart?
b&w, 24pg $2.95
Publisher:
Abstract Studios
Title:
Strangers in Paradise

Issue:
Vol. 3, #54

Cover Price:
$2.95
Cover Date:
2002 November
Release Date:
Condition:
NEW
Subscription:
Strangers in Paradise XXV
$2.80

$3.99




G-Mart Comics Full Service Online Comic Store

static.f.053053
Copyright © 2018 G-Mart Comics. All rights reserved.