Make G-Mart your home for comics!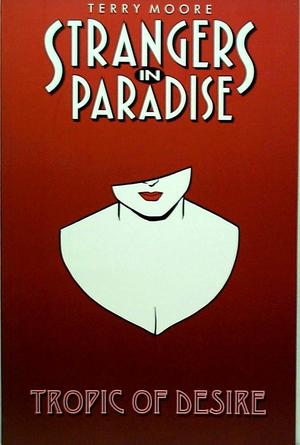 Strangers in Paradise Vol. 10: Tropic of Desire
Francine Peters sits on a fence in the Tennessee countryside pondering her fate. Despite the encouragement of her family and church, Francine has a feeling she's about to make a terrible mistake. Everything she ever dreamed of awaits her, a good husband, children, a home in the suburbs. Everything but love.
With her wedding just days away, Francine realizes she loves somebody else more than her own dreams. But when she announces her final decision the story takes a magical turn that bridges the entire SIP saga from its humble beginnings on a high school stage to the snow bound conclusion in the Santa Fe mountains. Is it the end, or a new beginning?
Publisher:
Abstract Studios
Title:
Strangers in Paradise

Issue:
Vol. 10: Tropic of Desire

Cover Price:
$12.95
Cover Date:
2001 September
Release Date:
(Unknown)
Notes:
Reprints STRANGERS IN PARADISE Vol. 3 #39-43.
Condition:
NEW
Subscription:
Strangers in Paradise XXV
$2.80

$3.99




G-Mart Comics Full Service Online Comic Store

static.f.049072
Copyright © 2018 G-Mart Comics. All rights reserved.