Make G-Mart your home for comics!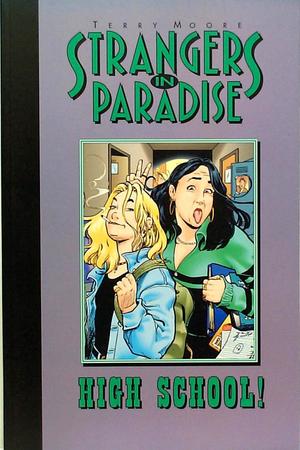 Strangers in Paradise Vol. 6: High School
Omigod! It's Francine and Katchoo in High School!
Remember high school? The unrequited love? The agony of losing your toga during the school play? The candy bar lunches and the cherry bombs in your no-good ex-boyfriend's locker?
It's back to school as writer/artist Terry Moore tells the story of the early formative moments in the teenage lives and loves of Francine and Katchoo - the newest chapter in the critically acclaimed STRANGERS IN PARADISE series!
PLUS! A special BONUS STORY featuring the SIP girls in a hilarious satire of their favorite PRINCESS WARRIOR!
Publisher:
Abstract Studios
Title:
Strangers in Paradise

Issue:
Vol. 6: High School

Cover Price:
$8.95
Cover Date:
1998
Release Date:
(Unknown)
Notes:
Reprints STRANGERS IN PARADISE Vol. 3 #13-16.
Condition:
NEW
Subscription:
Strangers in Paradise XXV
$2.80

$3.99




G-Mart Comics Full Service Online Comic Store

static.f.049068
Copyright © 2018 G-Mart Comics. All rights reserved.