Make G-Mart your home for comics!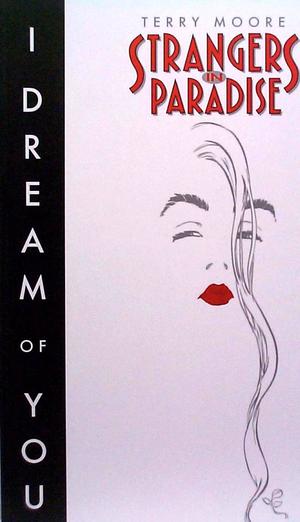 Strangers in Paradise Vol. 2: I Dream of You
What do you do when the past comes back to kill you?
Katchoo is a beautiful young woman living a quiet life with everything going for her. She's independent, smart and very much in love with her best friend, Francine, a lovable neurotic with a heart of gold. Everything is perfect, until Katchoo's former employer, the deadly Mrs. Parker, comes looking for her and $850,000 in missing mob money. As her idyllic life begins to fall apart, Katchoo realizes she never left the past behind, she brought it with her, and now it threatens to destroy her and the woman she loves.
From its quiet beginning to the terrifying, violent climax, this story of love and friendship will give you an intimate look into the lives of two extraordinary women who wake up one day to find they've become STRANGERS IN PARADISE.
Publisher:
Abstract Studios
Title:
Strangers in Paradise

Issue:
Vol. 2: I Dream of You

Cover Price:
$16.95
Cover Date:
1996
Release Date:
(Unknown)
Notes:
Reprints STRANGERS IN PARADISE Vol. 2 #1-9.
Condition:
NEW
Subscription:
Strangers in Paradise XXV
$2.80

$3.99




G-Mart Comics Full Service Online Comic Store

static.f.049064
Copyright © 2018 G-Mart Comics. All rights reserved.