Make G-Mart your home for comics!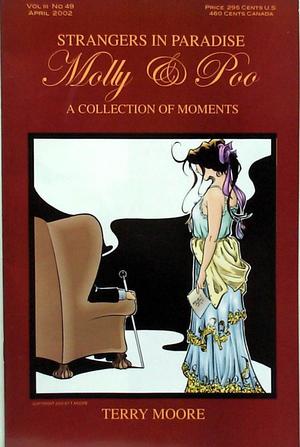 Strangers in Paradise Vol. 3, #49: Molly & Poo
The original Molly & Poo story sold out before it hit the stands in 1996, and was never reprinted. Achieving cult-classic status
almost overnight, Molly & Poo found a fame and readership far beyond it's home series, Strangers In Paradise. Now this
controversial novella by Terry Moore is offered again for the first time in six years! Molly & Poo is a poignant and
heartbreaking story about the delicate psyche of a neglected woman who risks everything to find her sexual identity, and loses,
in one of the most shocking endings ever printed in comics.
b&w, 24pg $2.95
Publisher:
Abstract Studios
Title:
Strangers in Paradise

Issue:
Vol. 3, #49: Molly & Poo

Cover Price:
$2.95
Cover Date:
2002 April
Release Date:
Condition:
NEW
Subscription:
Strangers in Paradise XXV
$2.80

$3.99




G-Mart Comics Full Service Online Comic Store

static.f.048292
Copyright © 2018 G-Mart Comics. All rights reserved.