Make G-Mart your home for comics!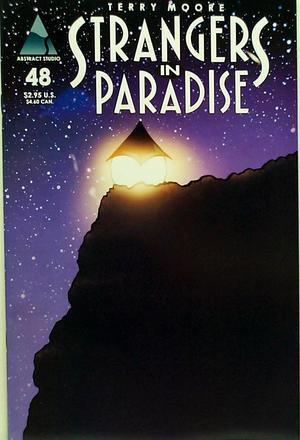 Strangers in Paradise Vol. 3, #48
by Terry Moore
She's a high school dropout who sewed her own clothes and worked three jobs in a tiny Texas town to save up the money for
beauty school. She overcame dyslexia to get her G.E.D., endured cosmetic surgery to improve her appearance and eventually,
through hard work and dedication, became Francine Peter's worst nightmare: an aerobics instructor with a perfect tan. She is
Casey Bullocks-Femur, and this is her story. Finally, an entire issue devoted to telling the story of one of SiP's sexiest and
most likable characters, the irrepressible Casey!
b&w, 24pg $2.95
Publisher:
Abstract Studios
Title:
Strangers in Paradise

Issue:
Vol. 3, #48

Cover Price:
$2.95
Cover Date:
2002 March
Release Date:
Condition:
NEW
Subscription:
Strangers in Paradise XXV
$2.80

$3.99




G-Mart Comics Full Service Online Comic Store

static.f.048234
Copyright © 2018 G-Mart Comics. All rights reserved.