Make G-Mart your home for comics!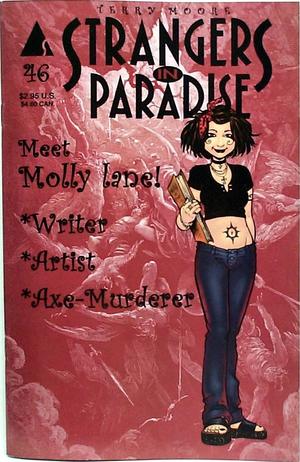 Strangers in Paradise Vol. 3, #46
Molly and Poo. The names bring a shiver to anybody who knows their story. But what was Molly like as a teenager in high
school, before the sex and blood that launched her into notoriety? Find out more in this issue when Francine's brother
Benjamin throws all reason out the window and begins dating the weird but sensuous Molly Lane, despite the advice of his
friends and family. Madness was never so darned appealing. Don't miss this sexy look at psychosis entitled, "Borderline
Lover."
b&w, 24pg $2.95
Publisher:
Abstract Studios
Title:
Strangers in Paradise

Issue:
Vol. 3, #46

Cover Price:
$2.95
Cover Date:
2001 December
Release Date:
Condition:
NEW
Subscription:
Strangers in Paradise XXV
$2.80

$3.99




G-Mart Comics Full Service Online Comic Store

static.f.047312
Copyright © 2018 G-Mart Comics. All rights reserved.