Make G-Mart your home for comics!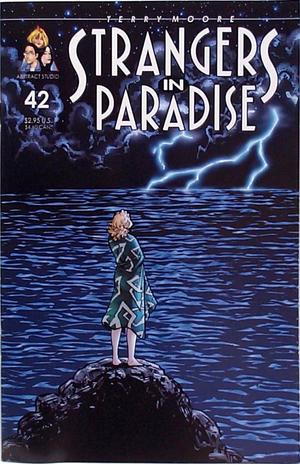 Strangers in Paradise Vol. 3, #42
by Terry Moore
SLUMBER PARTY! In a strange turn of events, all the SIP girls end up at Casey's house
for the evening, and before you know it, it's a slumber party! Katchoo, Francine, Casey,
Margie and yes, even Tambi, in a night filled with T-shirts, bunny slippers, and a scathing
review of love and mankind as seen through the eyes of the SIP girls! Come on, admit it,
you've always wondered what Tambi looks like in a nightie! Well, here's your chance to
find out. It's a perfect evening until Freddie and Chuck crash the party and all heck
breaks loose! Trust us, this is one party you don't want to miss!
b&w, 24pg $2.95
Publisher:
Abstract Studios
Title:
Strangers in Paradise

Issue:
Vol. 3, #42

Cover Price:
$2.95
Cover Date:
2001 July
Release Date:
Condition:
NEW
Subscription:
Strangers in Paradise XXV
$2.80

$3.99




G-Mart Comics Full Service Online Comic Store

static.f.045238
Copyright © 2018 G-Mart Comics. All rights reserved.