Make G-Mart your home for comics!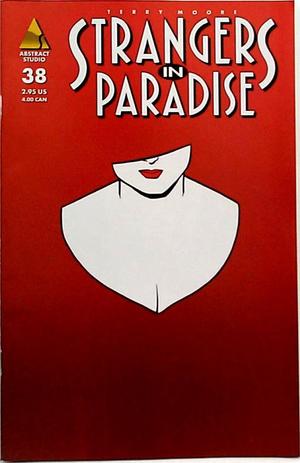 Strangers in Paradise Vol. 3, #38
by Terry Moore
From riches to rags, David may not be so wealthy after all! Uncle Sam comes looking for Darcy Parker's estate because it
seems all of her money was gained illegally! Will David have to give all 1.4 million dollars back to the government? And what
about the 10 million he gave Francine, will she have to give that back, too? Egad, this could be awkward! Find out how the two
nicest people in paradise handle the setback of their lives in this issue!
b&w, 24pg $2.75
Publisher:
Abstract Studios
Title:
Strangers in Paradise

Issue:
Vol. 3, #38

Cover Price:
$2.95
Cover Date:
2001 January
Release Date:
Condition:
NEW
Subscription:
Strangers in Paradise XXV
$2.80

$3.99




G-Mart Comics Full Service Online Comic Store

static.f.042849
Copyright © 2018 G-Mart Comics. All rights reserved.