Make G-Mart your home for comics!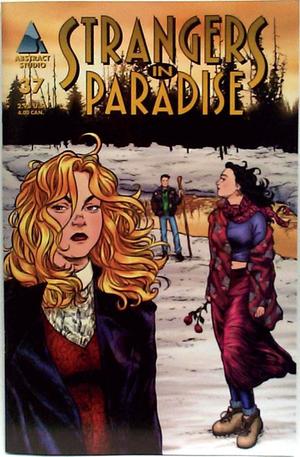 Strangers in Paradise Vol. 3, #37
by Terry Moore
In the aftermath of their showdown against the Big Six, Francine and Katchoo return to Tennessee in hopes of rebuilding their
life together. But they find an angry reception when it becomes clear that Francine's fiance, Brad, must compete for her
attention against rival Katchoo! Sparks fly and someone is about to walk out of Francine's life forever! Find out in this
stunning conclusion to one of the most powerful stories yet in the world of Paradise!
b&w, 24pg $2.75
Publisher:
Abstract Studios
Title:
Strangers in Paradise

Issue:
Vol. 3, #37

Cover Price:
$2.95
Cover Date:
2000 December
Release Date:
Condition:
NEW
Subscription:
Strangers in Paradise XXV
$2.80

$3.99




G-Mart Comics Full Service Online Comic Store

static.f.041138
Copyright © 2018 G-Mart Comics. All rights reserved.