Make G-Mart your home for comics!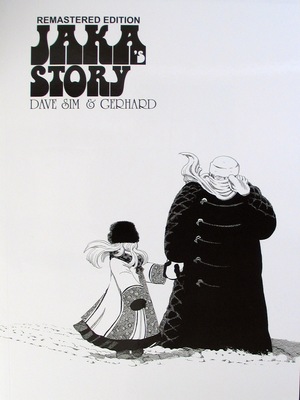 Cerebus Book 5: Jaka's Story
Cerebus returns to find his life in ruins and ends up as a houseguest of the love of his life, Jaka, and her new husband Rick. Introduces Oscar the poet, Pud the tavern owner, and Mrs. Thatcher.
Publisher:
Aardvark-Vanaheim
Title:
Cerebus

Issue:
Book 5: Jaka's Story

Cover Price:
$30.00
Cover Date:
None
Release Date:
(Unknown)
Notes:
This book reprints CEREBUS #114-136.
Condition:
NEW
Subscription:
Cerebus in Hell
$2.80

$4.00
static.f.023571
Copyright © 2018 G-Mart Comics. All rights reserved.