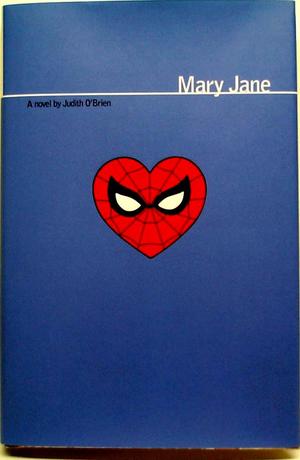 Mary Jane (HC)
CASING BY MIKE MAYHEW
WRITTEN BY JUDITH O'BRIEN
ILLUSTRATIONS BY MIKE MAYHEW
New to Midtown High, Mary Jane Watson juggles her parents' divorce, her love of ballet, and her one shot at making a splash with the other kids at school.
A surprise reunion with her childhood crush Peter Parker sends her on an emotional roller coaster. Too bad he's got a reputation as the school nerd. Which may be death to her social standing with the A-list crowd except ... she can't get him out of her head.
When a spider bite triggers Peter's stunning transformation from science geek to b-ball jock, Mary Jane is as shocked as the rest of her classmates - and suddenly unnerved. Does Peter still feel the same way about her?
Even more confusing, beautiful rich boy Harry Osborn starts to pay serious attention to her, while a new, mysteriously hot guy - in tights - makes sudden cameo appearances around the neighborhood.
Between this, her mother's creepy new man at home, and a bizarre rash of competitive behavior at school, Mary Jane just wants to maintain some control over her life.
But will she endanger herself and everyone she cares about in the process?
| | |
| --- | --- |
| Publisher: | Marvel Comics |
| Title: | Mary Jane |
| Issue: | (HC) |
| Cover Price: | $14.99 |
| Cover Date: | 2003 |
| Release Date: | |
| Condition: | NEW |