Make G-Mart your home for comics!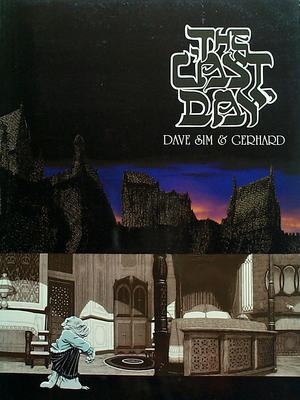 Cerebus Book 16: The Last Day
by Dave Sim & Gerhard
The 240-page conclusion to comics' first 6,000-page graphic novel. Follow Cerebus' last day on Earth as he deals with debilitating aches and pains, memory loss, political turmoil, indigestion, incontinence, and when, exactly, is his son going to come to pay a visit? Includes complete annotations by Dave Sim.
Publisher:
Aardvark-Vanaheim
Title:
Cerebus

Issue:
Book 16: The Last Day

Cover Price:
$25.00
Cover Date:
2004 June
Release Date:
Notes:
Reprints CEREBUS #289-300.
Condition:
NEW
Subscription:
Cerebus in Hell
$2.80

$4.00
static.f.061707
Copyright © 2018 G-Mart Comics. All rights reserved.