Make G-Mart your home for comics!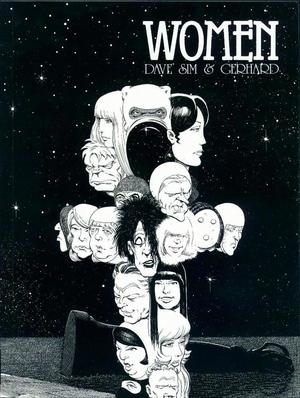 Cerebus Book 8: Women
The story continues as Astoria and Cirin contend for the fabled Final Ascension. Features Swoon, Snuff, Sleaze, Sulk and more in the highly-acclaimed (even by Neil Gaiman!) Sandman parody, as well as virtually every female character introduced in the Cerebus storyline to date.
Publisher:
Aardvark-Vanaheim
Title:
Cerebus

Issue:
Book 8: Women

Cover Price:
$20.00
Cover Date:
None
Release Date:
(Unknown)
Notes:
This book reprints CEREBUS #163-174.
Condition:
NEW
Subscription:
Cerebus in Hell
$2.80

$4.00
static.f.023575
Copyright © 2018 G-Mart Comics. All rights reserved.