Make G-Mart your home for comics!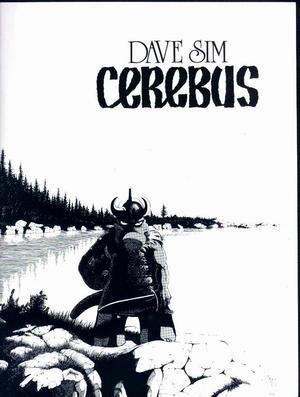 Cerebus Book 1 (Remastered Edition SC)
(W/A/CA) Dave Sim
Intellectual, entertaining, and though-provoking, Cerebus was the longest running independent black and white comic of all time! Cerebus, a small, gray, and chronically ill-tempered aardvark, makes his living as a barbarian, but soon his adventures will lead to much greater things!
Publisher:
Aardvark-Vanaheim
Title:
Cerebus

Issue:
Book 1 (Remastered Edition SC)

Cover Price:
$40.00
Cover Date:
None
Release Date:
Notes:
This book reprints CEREBUS #1-25.
Condition:
NEW
Subscription:
Cerebus in Hell
$2.80

$4.00
static.f.023567
Copyright © 2018 G-Mart Comics. All rights reserved.